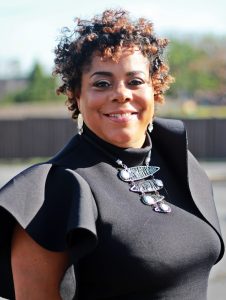 Hospitality Professional
Vice President Ken Bolton & Associates, LLC.
Co-Founder Women of Prince George's
Stephanie Bolton James is a sales manager in the Hospitality Sector.  Additionally, she oversees Event Management with Ken Bolton and Associates, a national consulting firm with offices in Houston, Texas and suburban Washington DC. Her 20+ years of experience in the hotel sales and event management, combined with her talents in creative marketing, provided Stephanie with a unique angle in joining her family business in 2009.
Stephanie has contributed her talent at recognizable hotel chains as well as Associated Luxury Hotels, Turf Valley Golf Resort and Long Beach Convention and Visitors Bureau.
Stephanie saw the opportunity to connect professional, driven women like herself right here in our community, and co-founded Women of Prince George's in 2010. Stephanie wanted women business owners and professionals in our innovating community to have a resource where they could meet, network, learn, and ultimately enhance their businesses. Highlighting success stories, facilitating meaningful business connections and giving access to successful women business owners and professionals around the beltway.
Women of Prince Georges hosts five signature events during the year, targeting government contracting, small-business education, women's issues, including health and wellness, and development overall.
We present an elite roster of successful trailblazers and mentors to our attendees. The efforts of Women of Prince Georges help to create a stronger, economic impact and positive influence in and around Prince George's County.
Stephanie has a BBA in Business from North Texas State University and a Master's Certification in Events Management from George Washington University. Stephanie has been active with the Society of Executive Meeting Professionals, Association of Meeting Professionals, Hospitality Sales and Marketing Association International, and Northern Virginia Business Travel Association (NVBTA). Stephanie is currently a member of the Prince George's County Chapter of Jack and Jill and attends church at the First Baptist Church of Glenarden.
Stephanie has served on the Advisory Board of the Hospitality and Culinary Institute of Prince George's Community College. Stephanie resides in Upper Marlboro with her family.