WPG Salutes Small business
January small business of the month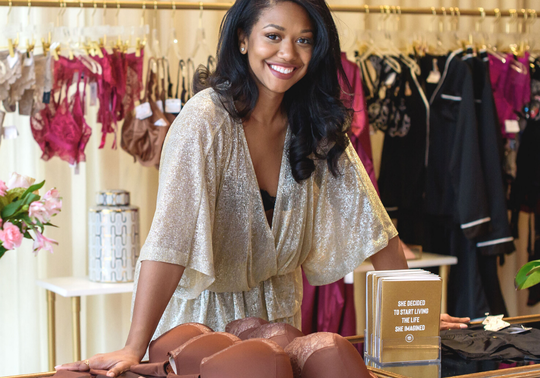 Meet the Owner
Jasmine Jones, CEO + CoFounder
Jasmine Jones is the founder and CEO of Cherry Blossom Intimates. Inspired by her grandmother's battle with breast cancer, Jasmine created Cherry Blossom Intimates to address the challenge of finding well-fitting post-mastectomy breast prosthetics that match a full range of skin tones. The company offers breast cancer survivors across the nation completely customizable, fully insurance billable breast prosthetics custom created with 3-D printing technology with a state-of-the-art fit experience so that all women can wear the perfect fit. A Fashion Institute of Technology award-winning lingerie designer and Tory Burch fellow, Jasmine designs post-mastectomy bras in inclusive sizes. A former Miss District of Columbia USA, Jasmine was named a Forbes Under 30 Listmaker in the Retail and E-Commerce category. The Techstars backed company closed its $1.25 million seed round in October 2020 making Jasmine one of the few Black women in the world to close over $1 million in venture funding
Jasmine is also passionate about helping people achieve their potential. Aside from being Founder and CEO of Cherry Blossom Intimates, and Vice President of the Young Professional Advisory Council of Breast Care for Washington, Jasmine is the Founder and President of The Global Literacy Initiative, an organization that seeks to improve the lives of children through the eradication of illiteracy and the facilitation of modern love for reading in order for every child to have quality educational tools in their homes. Through her work with The Global Literacy Initiative, Jasmine was appointed a Goodwill Ambassador to Sierra Leone and afforded the opportunity to work with Malian dignitaries.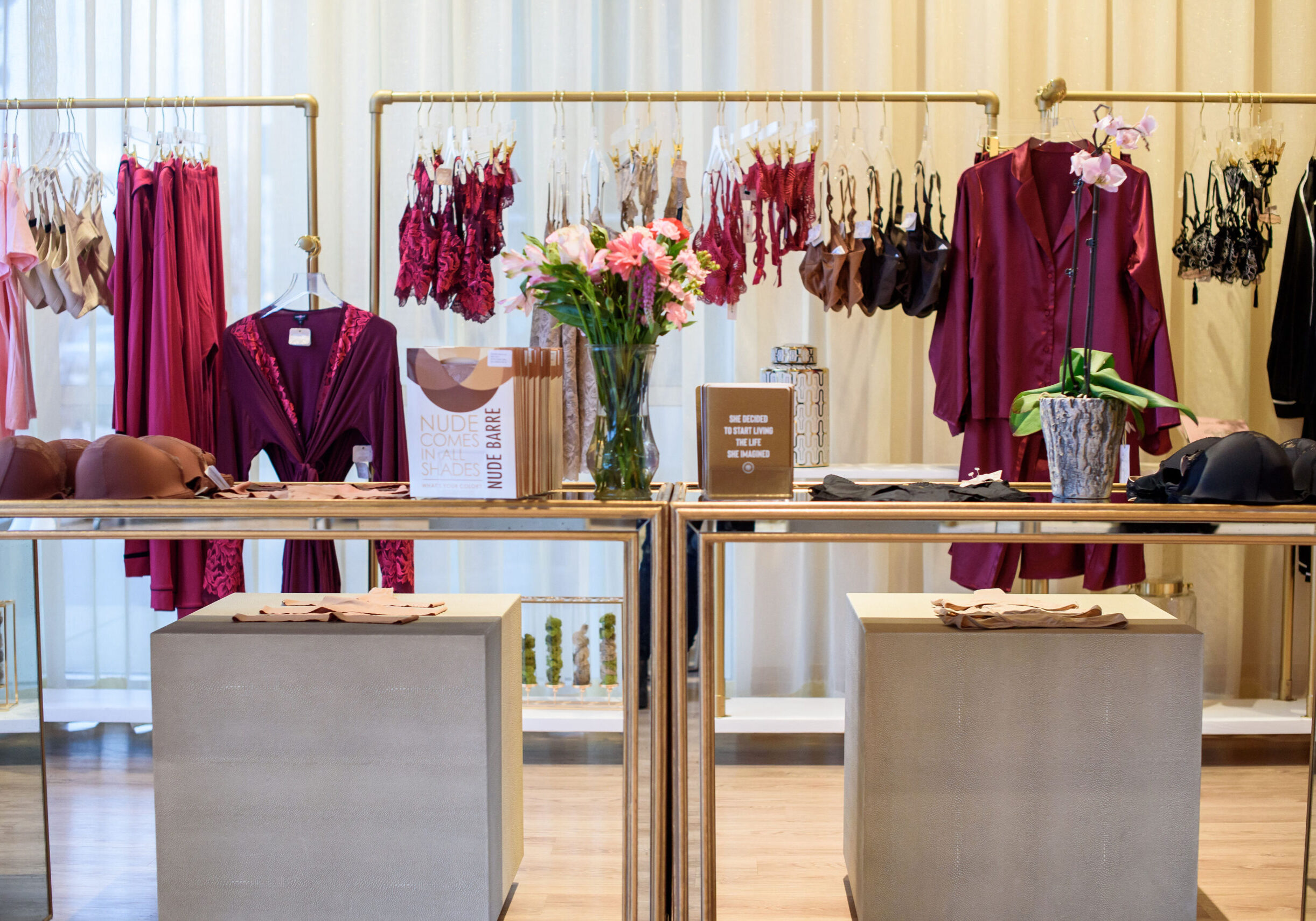 The idea behind their fitting experience was inspired by a small boutique in Paris, France. Cherry Blossom intimates specialize in a unique fitting experience that helps every customer feel and look beautiful.
Cherry Blossom Intimates knows that breasts come in 36 shades & every customer becomes part of their family. They are truly here to meet the needs of every woman. We offer bras in over 200 sizes.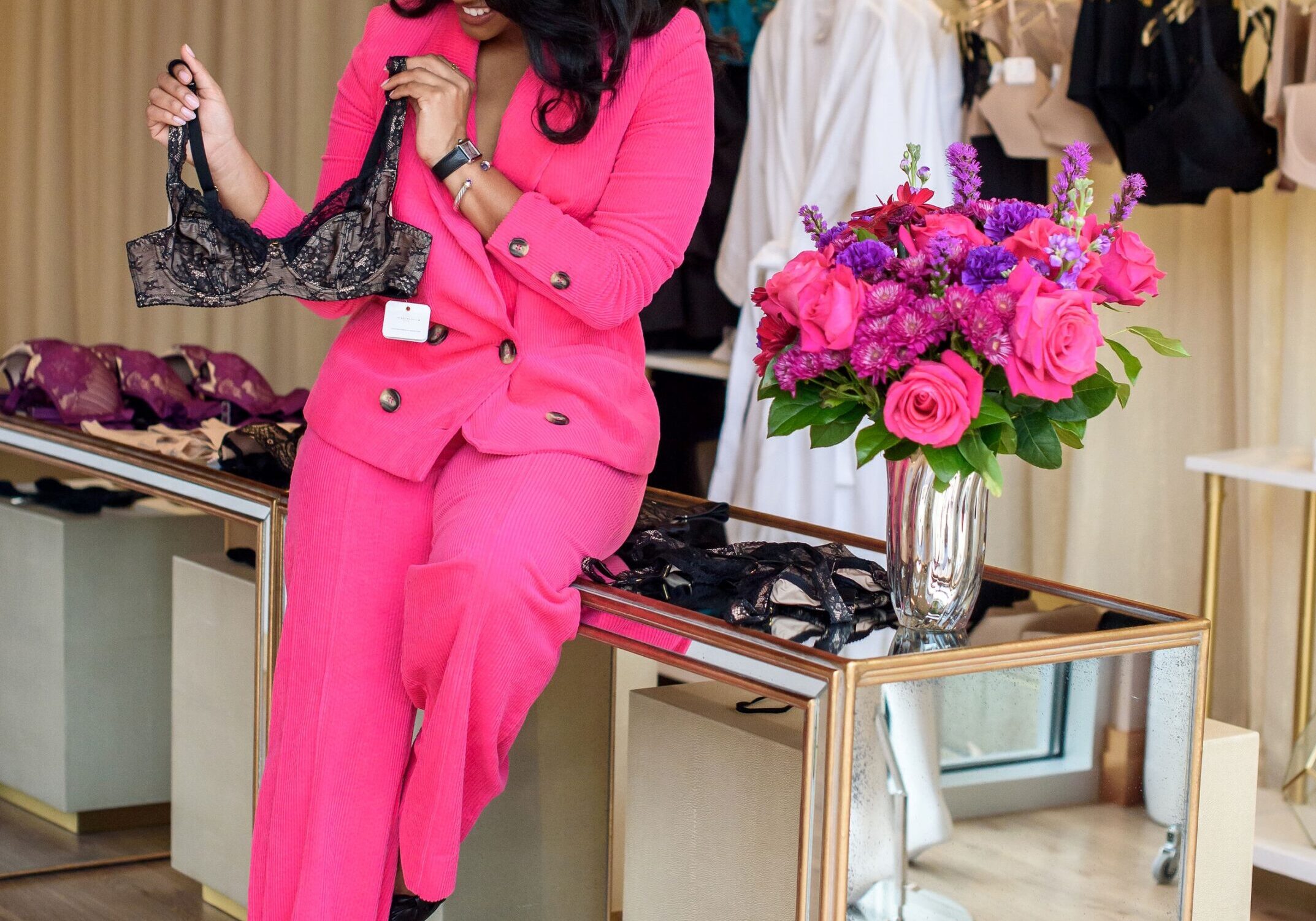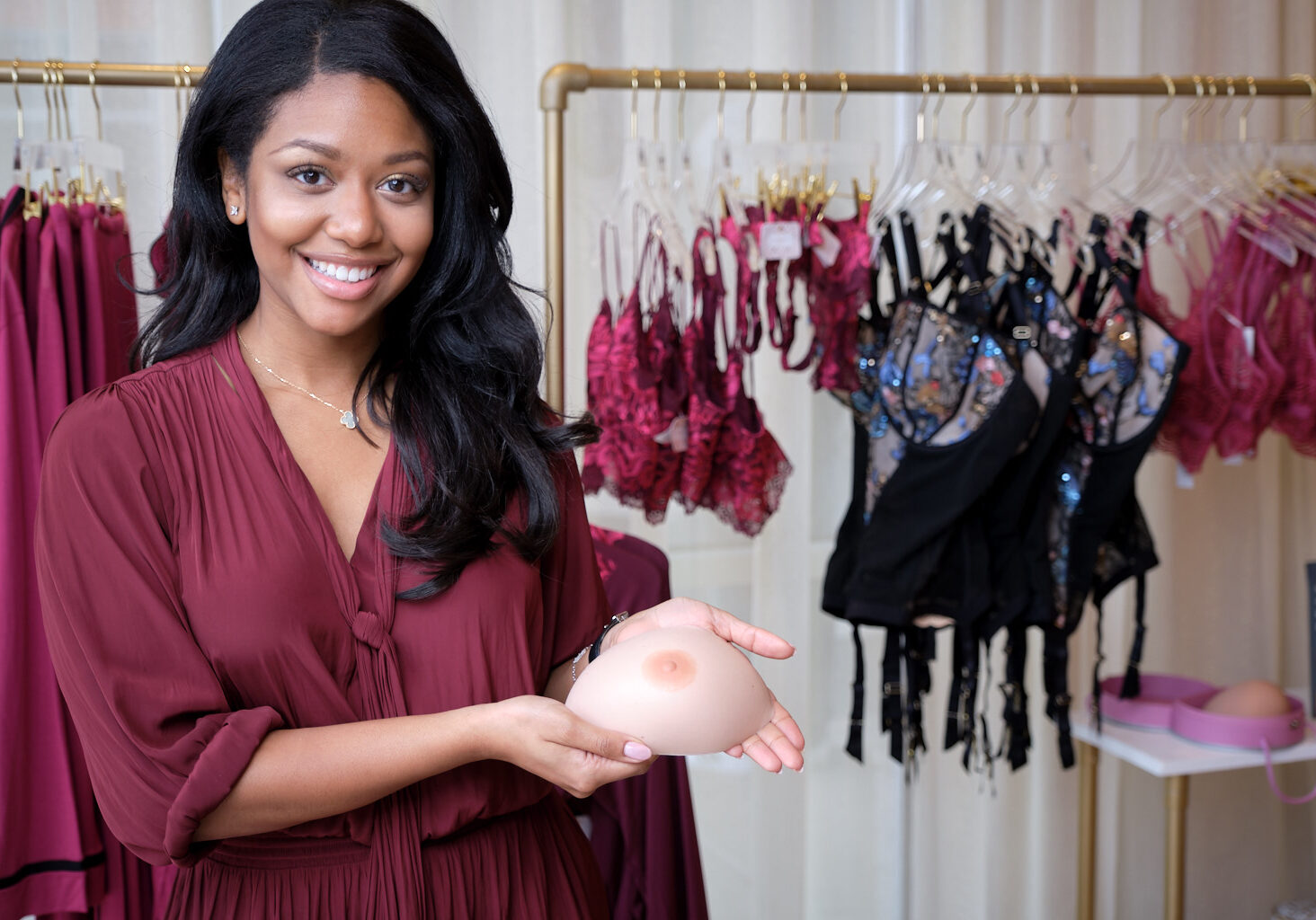 Our custom breast prostheses are specially crafted using 3-D printing technology. This allows a regular silicone prosthetic to realistically mimic our client's breasts. In a safe, luxurious, and inviting environment, we fit breast cancer survivors into bras and post-mastectomy prostheses.